Hello everybody,
Armitage has been active on the forum Bellicapelli for a long time.
He underwent two hair transplants. The first one was performed by a doctor in Tunisia and the result was questionable. He then went to Dr. Bijan Feriduni for a repair procedure. He was able to fix the situation and restore an acceptable look.
You can see some photos taken before the Tricopigmentation treatment (they are the ones Armitage shows in his personal report). They were taken three months after Dr. Bijan Feriduni's repair procedure.
The positive outcome was therefore obtained not only thanks to Tricopigmentation but also thanks to the extremely good work carried out by the surgeon.
Click HERE…
To read everything about TRICOPIGMENTATION
The forum user apologizes for not being able to update his report due to a technical problem.
I would like to thank him for his openness. He is always willing to answer other users' questions and doubts.
Here is the link to Armitage's report with Dr. Bijan Feriduni:
This photo was taken three months after the surgery:
BEFORE TRICOPIGMENTATION POST HAIR TRANSPLANT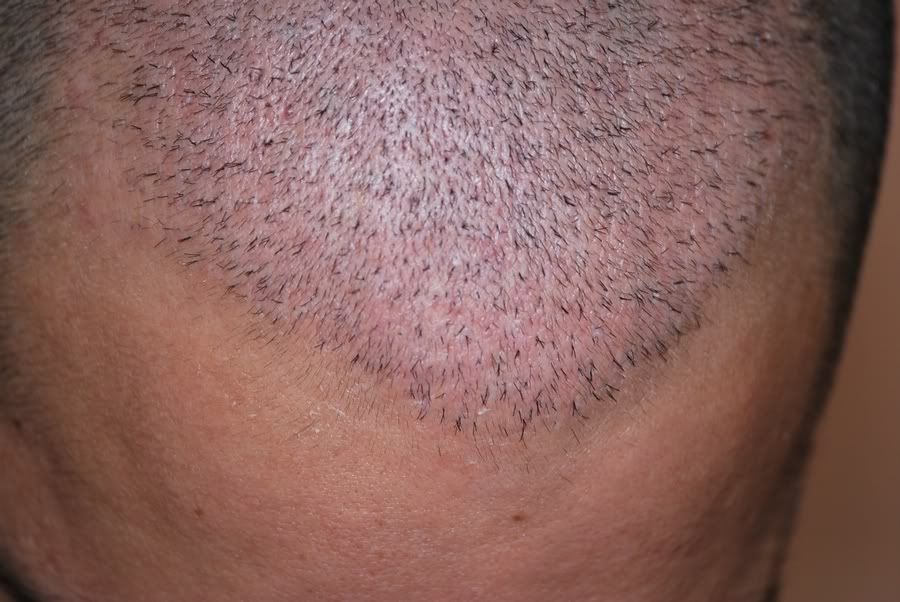 Below are some Post Tricopigmentation photos.
Beauty Medical thanks Armitage for allowing us to publish his pictures in order to show his proportions and the quality of the technician's work.
I suggested that he keep this hair length because it is perfect to maintain a natural look.
The pitting is emphasized by the presence of pigment in the pores since the photos were taken after the treatment.
AFTER TRICOPIGMENTATION POST HAIR TRANSPLANT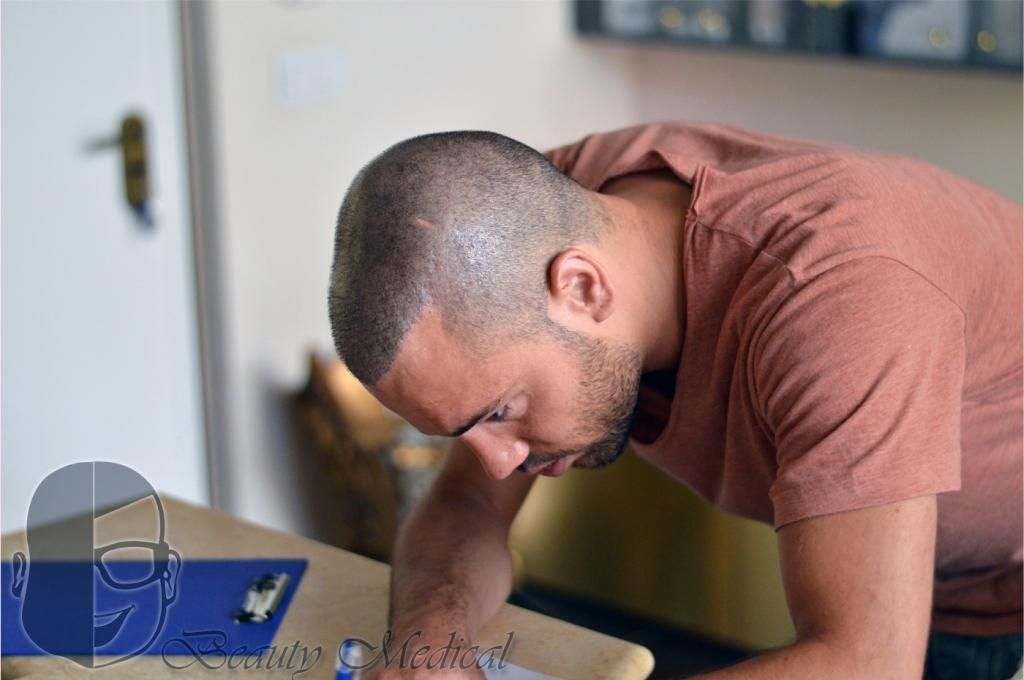 AFTER TRICOPIGMENTATION POST HAIR TRANSPLANT