Here is a Tricopigmentation treatment carried out after the removal of a hair system on a patient with a high NW level.
In this specific case the patient used to wear a LACE hair system and thanks to this the skin was healthy, white and not excessively irritated nor red. Had the situation been worse, it would have been much harder to obtain such a good result in such a short period of time.This is a fundamental condition to guarantee an excellent result already after the first sessions. Irritation and Tricopigmentation cannot coexist.
An excessive blood supply would cause an acceleration in the phagocytosis process and a decrease in the stabilization of the pigment. As a consequence it is essential that the skin be healthy and not irritated during the treatment.
Click HERE…
To read everything about TRICOPIGMENTATION
After the first sessions the result looked good already and the coverage skills of Carlotta Giannoni, who carried out this treatment in Milan in Via Pompeo Mariani 4, are well known.
The photos were taken after the second session, then the fourth and after maintenance sessions so that it's possible to observe the development of the treatment.
We decided to present this great case at the ISHRS Conference in San Francisco and succeeded in attracting more than 100 surgeons who then requested our collaboration, recognizing the value of Tricopigmentation as a complementary technique to surgery.
Photo post hair system before Tricopigmentation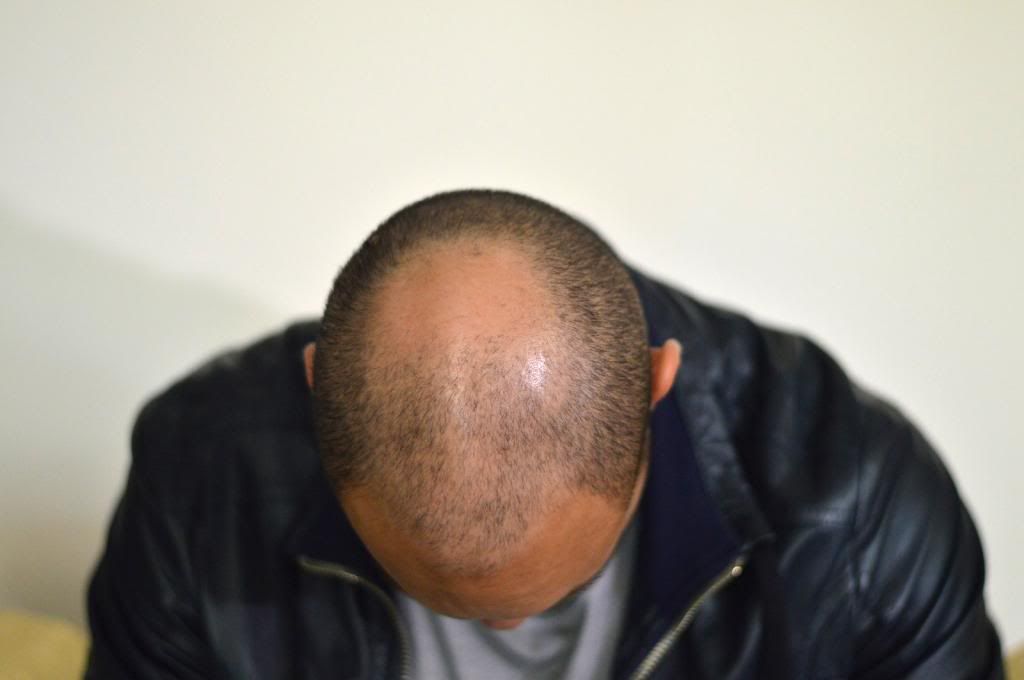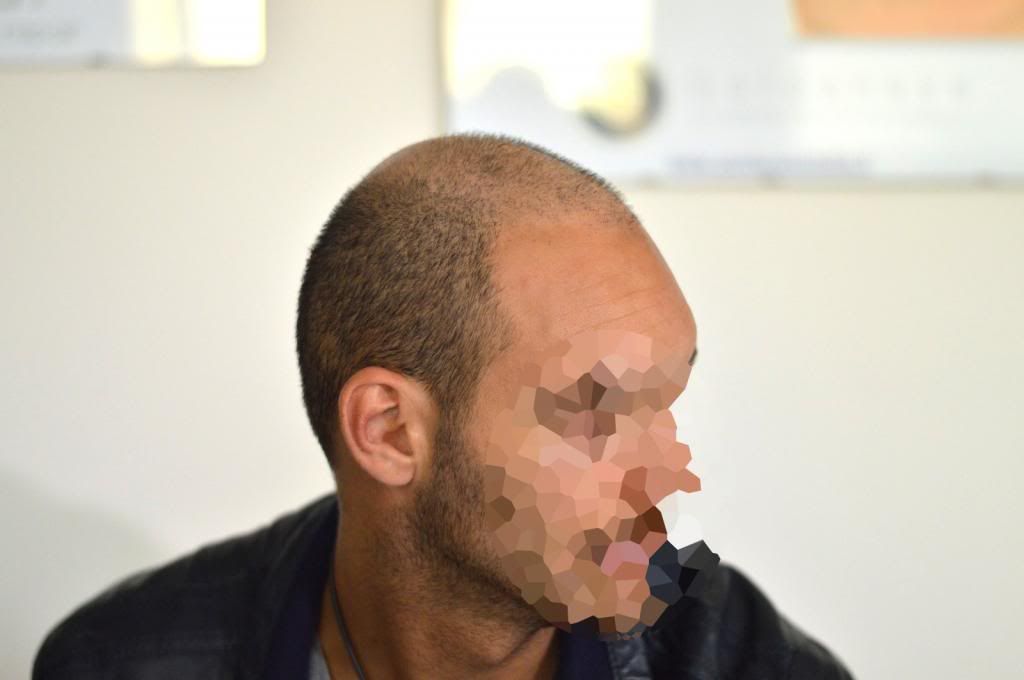 Tricopigmentation post hair system after four sessions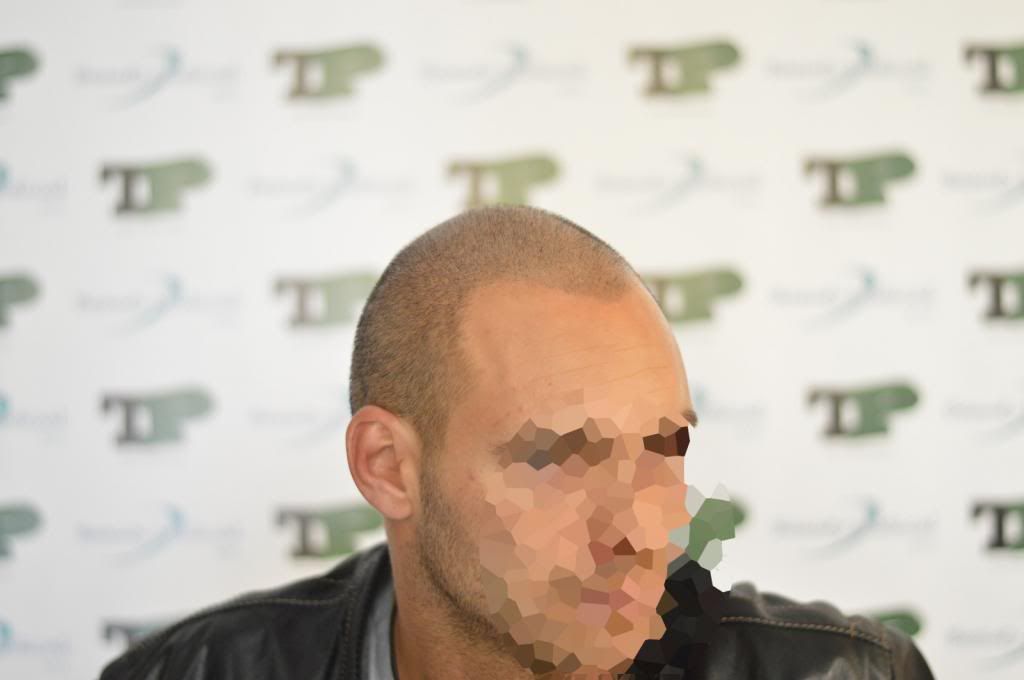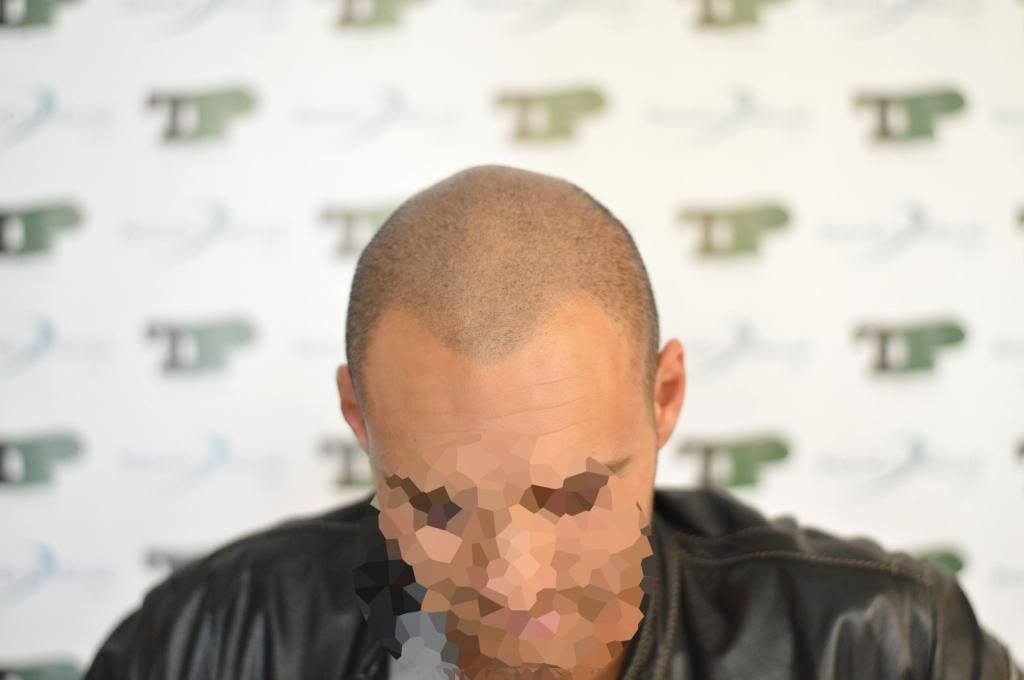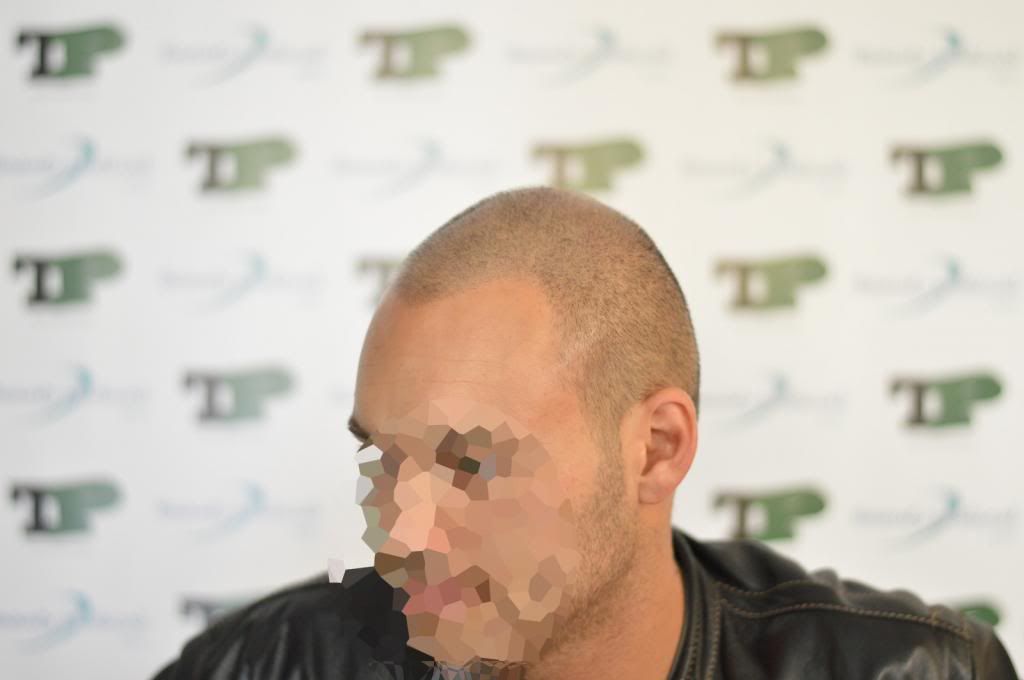 Tricopigmentation post hair system after maintenance session