At this point many of our clients have used hair prosthesis before coming to us,
an immediate, visually pleasant solution which is difficult to renounce once you start using it.
It may be for various reasons…
– Maintenance
– High costs
– Limitations to one's freedom
– Reduction of the "aesthetical problem at a psychological level"
… that someone who has always used prosthesis (a new generation wig) may want to change his look and abandon this system even though it might have worked very well in covering the hair loss. I should say that a good amount of those who used a prosthesis (as it is perfectly understandable) have always been hiding it to friends and relatives which make it urgent to find a solution in order to justify the change of look; one that will raise the least amount of questions possible.
It is our task to study together a strategy which best suits the client's social and professional commitments, all the while keeping in mind that unfortunately and in some cases such as the one shown below, a tricopigmentation treatment could have a less vivid result in the short run. Since the skin has been subjected to habitual solicitation through the years, it has become thick and resistant and in most cases this causes a delay in the stabilization of the pigment.
It is good to keep in mind that when someone has used a prosthesis (an old generation one) it is better to plan one more session than usual which would hypothetically amount to 4 sessions in order to achieve an optimal result.
Otherwise and for those who use lace (prothesis with a hairnet and not film thus allowing the scalp to breathe) this kind of issue is not as serious and the skin usually remains in perfect condition.
In this case it was necessary to perform several treatments in order to achieve the desired result. In any case, it is very difficult to find a scalp in such bad condition: we can certainly assert that the pictures taken after the treatment are pejorative because of the shininess of the skin due to the many years of prosthesis use.
The live result is amazing, especially considering how it was before.
So, tricopigmentation or hair prosthesis?
The choice is yours.
PRE Prosthesis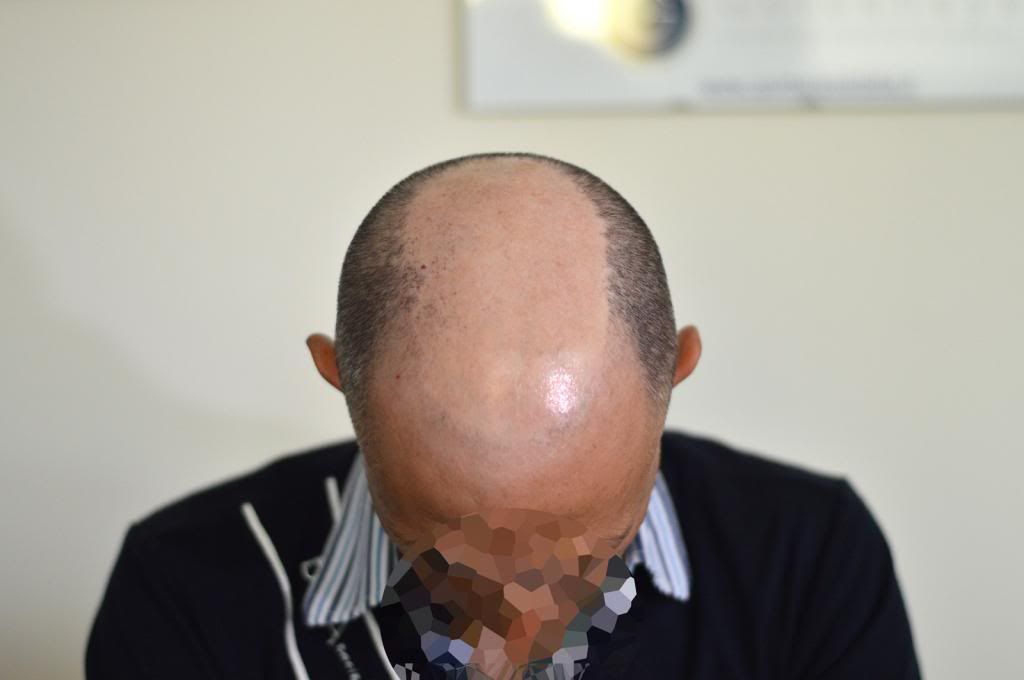 POST Prosthesis