Tricopigmentation or hair system?ì.
Among our patients, many used to wear a hair system.
It is an immediate solution, it looks good and it's hard to stop using it once you start.
Due to several reasons (such as the process of maintenance, the expensive price of this solution, the fact that hair loss doesn't represent a problem for the client anymore) a hair system user may decide to change his look and remove it.
First of all it is necessary to say that most hair system users have never told their friends and family that they wear it and so it's necessary to find an immediate solution in order to avoid questions.
It is important to find the best strategy with the patient always remembering that it may take a bit longer to obtain the result, due to the condition of the skin, which may be thick and resistant. The stabilization of the pigment may take longer than usual.
Click HERE…
To read everything about TRICOPIGMENTATION
It is important to remember that an additional session may be necessary for former hair system users (unless they wear new-generation systems), so usually 4 sessions are carried out.
On the other hand, for those who use lace hair systems (that allow the skin to "breath") sometimes three sessions are enough since the skin may be healthy.
In this specific case we've had to carry out many sessions, however the initial situation was quite extreme.
The photos don't do justice to the real result, if you observed the result live you would be surprised, especially considering the situation BEFORE Tricopigmentation.
So the question is: Tricopigmentation or hair system? It's up to you.
Tricopigmentation or hair system BEFORE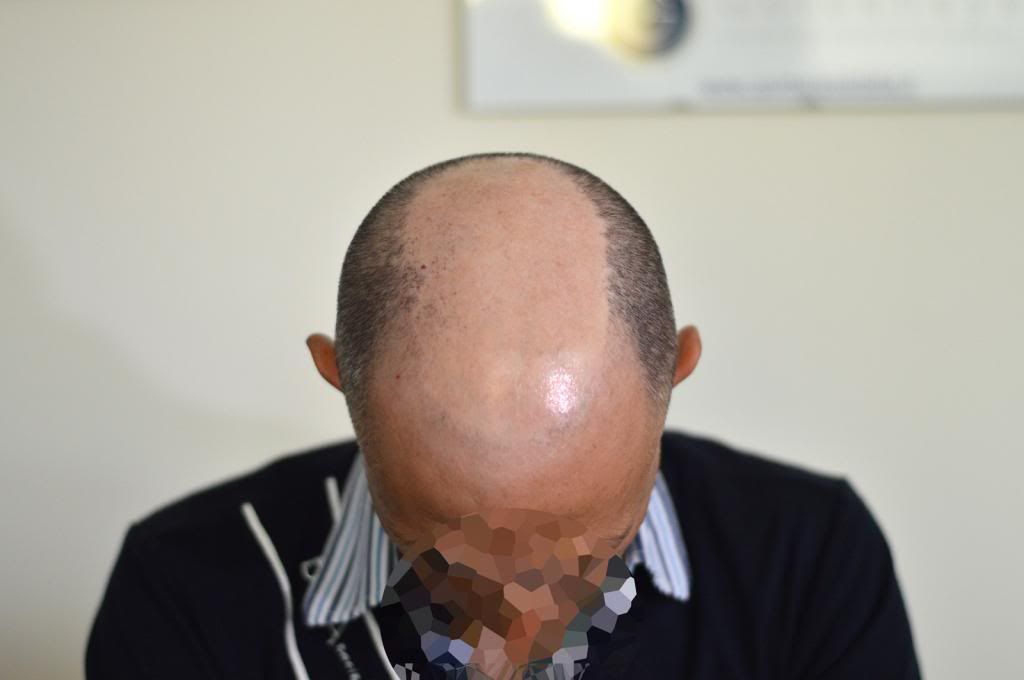 Tricopigmentation or hair system AFTER