This client underwent a hair transplant by a surgeon whose name we will not reveal.
He wanted to keep his hair shaved and the surgeon performed a strip to place the grafts only in the midscalp. The strategy he chose was wrong and what is more, the scar in the donor area widened and now appears to be in diastasis.
After a hair transplant, both FUE and Strip, one must be extremely careful.
First of all the surgeon should tell the patient to avoid any kind of effort (at the gym) and especially those movements that cause tension in the occipital area (e.g. crunch).
Click HERE…
To read everything about TRICOPIGMENTATION
The treatment was not easy. However we still managed to obtain a good result. The upper area of the scalp looks even and the grafts can be noticed only by looking at the scalp from a very close distance.
As far as the scar is concerned, it is important to remember that this tissue is peculiar (due to the absence of the epidermis) and that the hair in the donor area is very rich causing a strong dyscromia between the scar and the surrounding area. Therefore and even though scars are usually treated in the course of only 2 sessions, there was not enough coverage in this case.
The patient will decide in the future whether he wants to try to cover the scar even more using Tricopigmentation or maybe opt for another solution (for example a scar reduction or a FUE on scar).
These photos were taken after the second session. The tissue around the scar still looks reddish. It will be necessary to treat it again to make it look as even as possible.
There are still some pigments in the grafts.
Remember that for 24 hours after the treatment the patient MUST NOT wash his head (since there would be an excessive blood supply). What we can do is to cleanse the treated area.
BEFORE TRICOPIGMENTATION on post transplant scar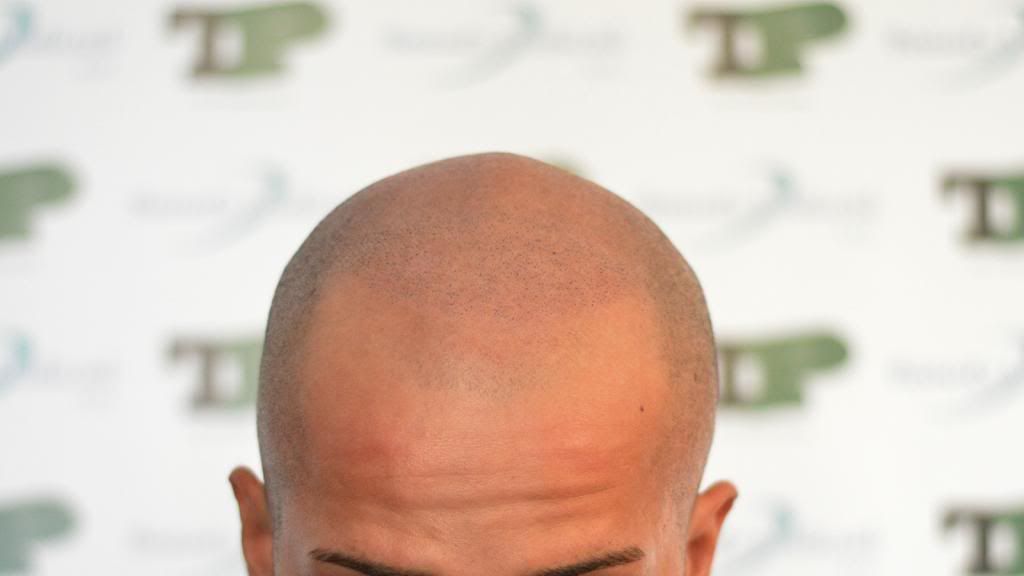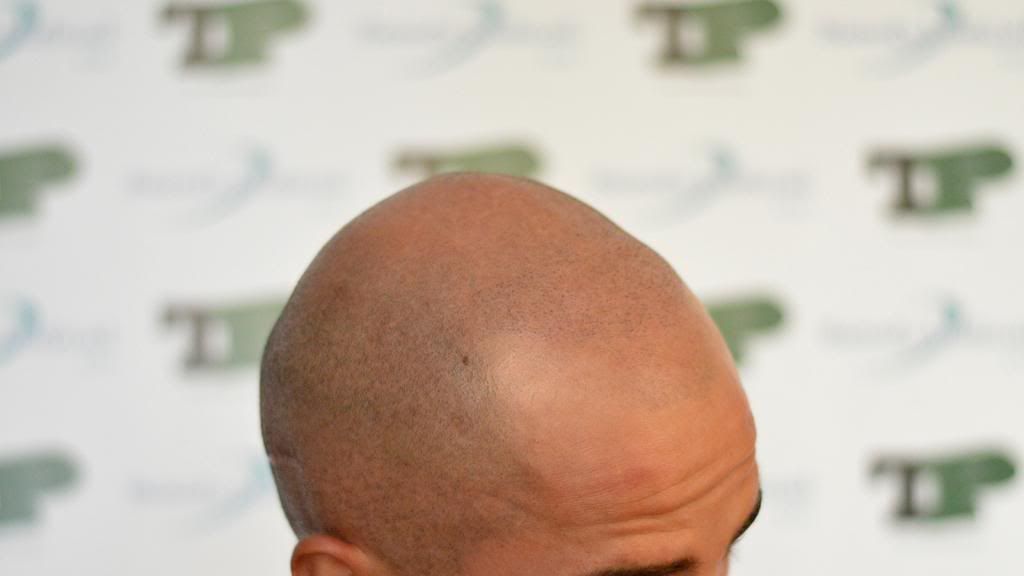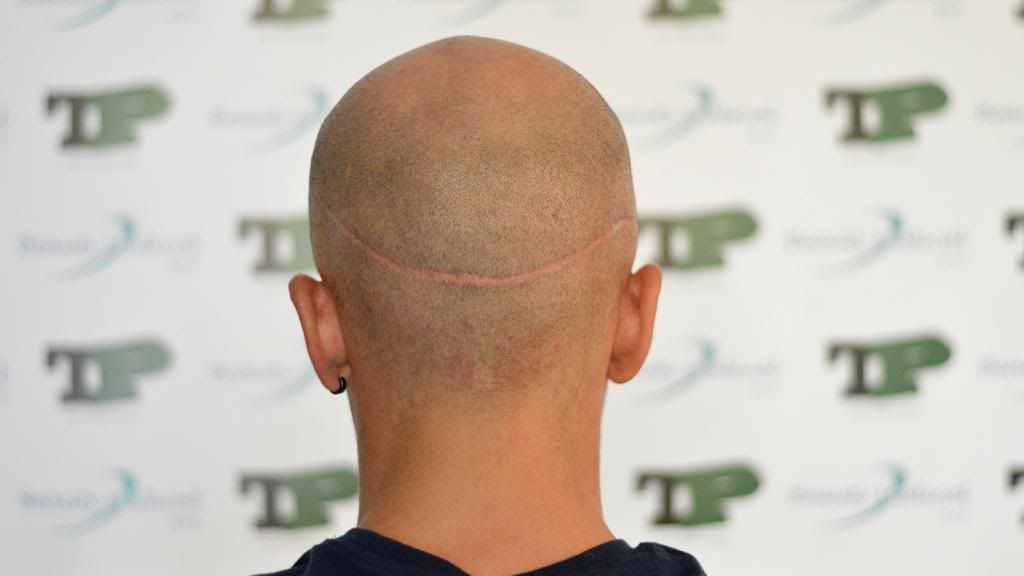 AFTER TRICOPIGMENTATION on post transplant scar